Project Highlights
4,000-hectare land package located ~ 40km southwest of the departmental capital city, Bucaramanga.
First occurrence of sedimentary hosted copper mineralization in a new mining district in Santander Department.
The outcrops found reveal disseminated to veinlet copper carbonates (malaquite-azurite) constrained in siliciclastic sedimentary rock units.
Sediment-hosted stratiform copper deposits haven't previously been found in this part of Colombia, representing a truly new discovery.
Overview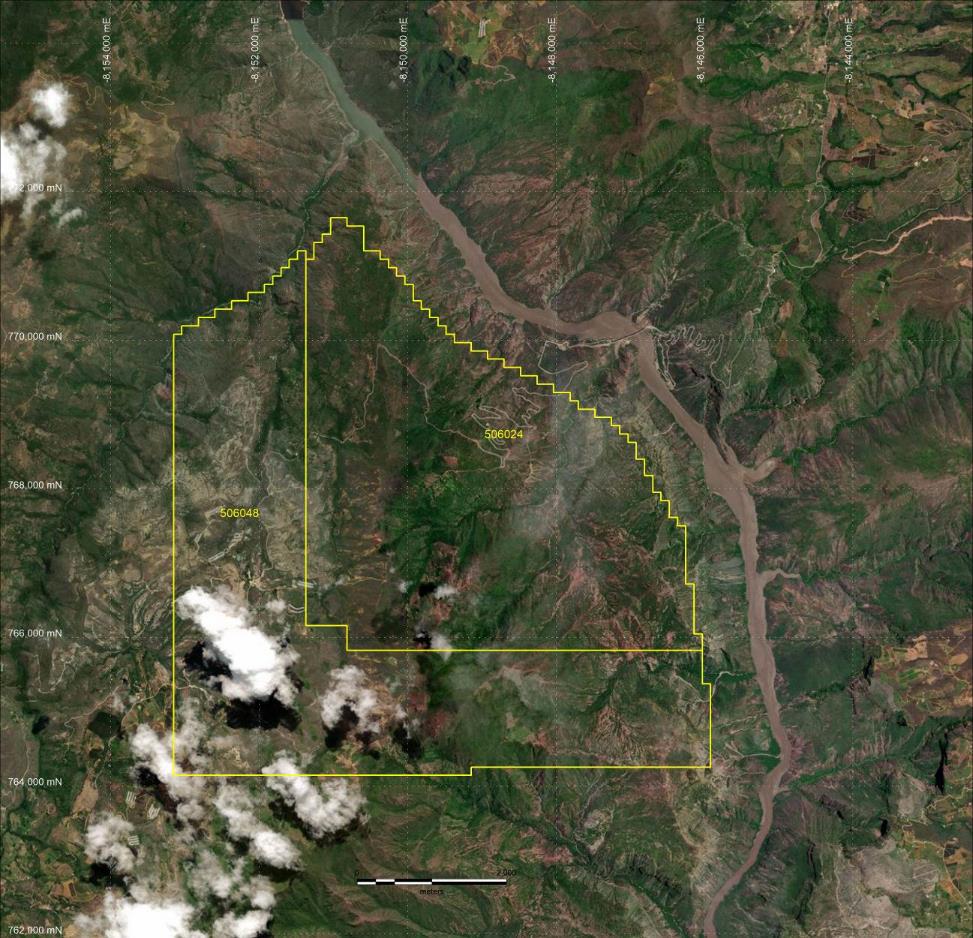 Zapatoca Copper Project
Geology
The newly discovered showings are located on the lower half of the northeast facing slopes edge of the Sogamoso river canyon within the Upper Jurassic Girón sedimentary sequence and the lowest members of the Los Santos formation.
There are several gypsum quarries of Cretaceous age (La Paja Formation) proving the existence of large-scale evaporite beds within the basin and the stratigraphic sequence where the newly found copper stratabound mineralization is located.
Red-bed mineralization forms by movement of oxidized, copper-bearing fluids across a reduction front that results in the precipitation of copper sulfides. The global tectonic framework involved in the formation of these deposits include the formation of failed rifts that subsequently became significant intracratonic basins with basal, synrift red-bed sequences overlain by marine and/or lacustrine sediments and, in some basins located at low latitudes, by thick evaporitic strata. The intracratonic setting of these basins allowed the development of a hydrologically closed basinal architecture in which highly oxidized and saline, moderate-temperature basinal brines were produced that were capable of supplying reduction-controlled sulfide precipitation over very long time periods.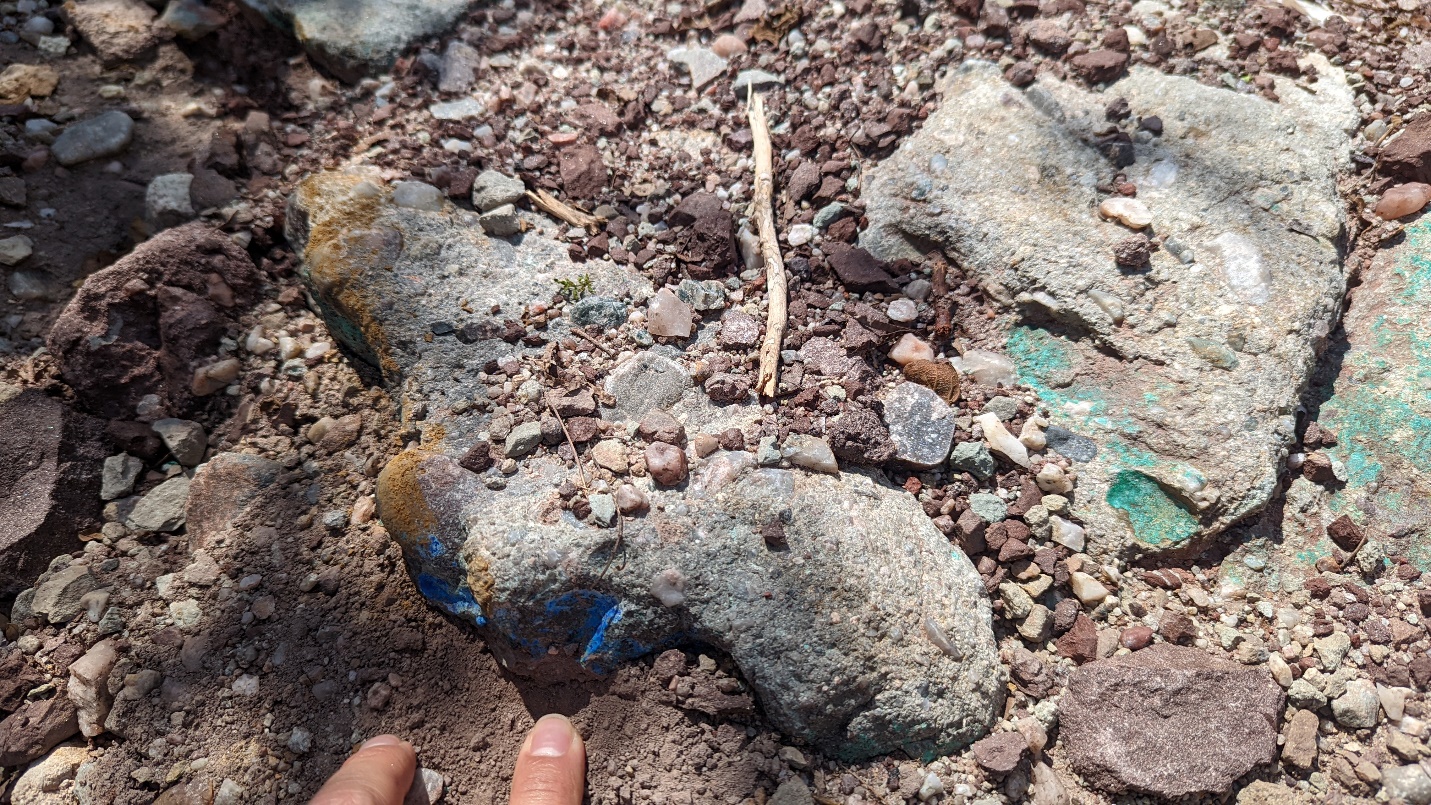 Copper carbonates exposed at surface in a siliciclastic sedimentary member of the Girón formation of upper Jurassic age